2018 One Health Aotearoa Symposium
Our fourth symposium was held on 12–13 December 2018 in Wellington.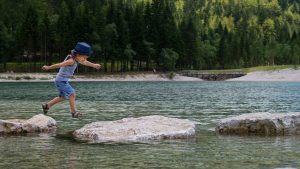 The aim of the One Health Aotearoa symposiums is to bring together infectious diseases scientists and professionals from the fields of human, animal and environmental health in order to address priority One Health issues.
The symposium included sessions on emerging infectious diseases, mahinga kai and mātauranga Māori, water quality, One Health economics and antimicrobial resistance.
The four plenary speakers were Alison Mather (Quadram, UK), Colleen Lau (Australian National University), Garth Harmsworth (Manaaki Whenua – Landcare Research) and Ross Thompson (University of Canberra).
The 4th OHA Symposium programme
Presenter
Institution
Presentation title
Antimicrobial resistance
Alison Mather
Quadram Institute Bioscience, UK
PLENARY Sources, spread and sequencing: Using genomics for a One Health perspective on antimicrobial resistance
Jack Heinemann
University of Canterbury
Antibiotic stewardship requires an integrated approach to minimising the chemical exposome [PDF, 3MB]
Sarah Mitchell
University of Otago
Understanding AMR in New Zealand [PDF, 1MB]
Leah Toombs-Ruane
Massey University
Exploring pet ownership as a risk factor for community-acquired extended spectrum β-lactamase and AmpC β-lactamase infection in humans
Pippa Scott
University of Otago, Christchurch
Whole-genome sequencing of Staphylococcus aureus isolates from a New Zealand primary school
Kay Ramsay
University of Otago
Comparison study of the antimicrobial susceptibility of Pseudomonas aeruginosa isolated from the environment and people with cystic fibrosis
One Health economics
Shaun Awatere
Manaaki Whenua - Landcare Research
Whakatipu Rawa mā ngā uri whakatipu – Enhancing the well-being of future generations
Sue Cassells
Massey University
Is it time to estimate what we are willing to pay for drinking water free of contamination? [PDF, 1MB]
Emerging infectious diseases I
Colleen Lau
Australian National University, Australia
PLENARY: Globalisation of One Health and Emerging Infectious Diseases [PDF, 16MB]
Cord Heuer
Massey University
Emergence of a new Leptospira strain causes public health concerns [PDF, 1MB]
Sandy Slow
University of Otago, Christchurch
Characterising the (epi+)Genome of Legionella longbeachae Serogroup 1 Clinical Isolates [PDF, 3MB]
David Hayman
Massey University
Infectious disease transmission at the human-animal interface in rural Uganda
Leah Grout
University of Otago, Wellington
Dairy cattle exposure and zoonotic disease in New Zealand [PDF, 2MB]
Emerging infectious diseases II
Lucia Rivas
Environmental Science and Research
Yersiniosis – a One-Health approach for a growing problem in New Zealand [PDF, 2MB]
Reed Hranac
Massey University
Association of ebolavirus spillover and birthing patterns of African bats
Marie Moinet
Massey University
Leptospira infection at the wildlife/livestock interface in New Zealand: results from a cross-sectional study [PDF, 2MB]
Nick Wilson
University of Otago, Wellington
The 1918 influenza pandemic and persisting lessons for modern day New Zealand [PDF, 2MB]
Mahinga kai and mātauranga Māori
Garth Harmsworth
Manaaki Whenua - Landcare Research
PLENARY: A Te Ao Māori perspective of ecosystems to explore complex multi-faceted issues and challenges in One Health [PDF, 9MB]
Georgia Bell
Environmental Science and Research
Mahinga Kai He Pou Herenga Tāngata, Haere Ake Nei, Haere Ake Nei: The Development of a Food Safety Framework for Mahinga Kai [PDF, 2MB]
Thomas Devine
University of Otago
Organ-Altering Microbes: The Role of the Microbiome in the Regeneration of Xenopus laevis tadpole tails
Donna Cormack
University of Otago, Wellington
Critical approaches to health research: how racism can affect our research
One Health science and policy
Dacia Herbulock
Science Media Centre
Science in the media – spin, hype and a growing role for experts
Ian Fuller
Massey University
Global Health: A catchment systems approach [PDF, 6MB]
Annette Bolton
Environmental Science and Research
Cross-sectoral Action Required for Adaptation to Climate Mediated Health Impacts
Tamara Riley
Australian National University, Australia
One Health Approach to Animal Health and Management in a Remote Aboriginal Community
Juliet Gerrard
Prime Minister's Chief Science Advisor
Rigorous, transparent, accessible and inclusive – interpreting principles for science advice in the context of Aotearoa, New Zealand
Water quality
Ross Thompson
University of Canberra, Australia
PLENARY: The emerging issue of pharmaceutical residues in freshwaters: an ecological perspective
Adrian Cookson
AgResearch
From Tibet to Pukaha: genomic analysis of Escherichia coli isolated from a mainland island bush environment
Louise Thornley
University of Otago, Wellington
Threats to water quality from storm and flood events: A seven decade analysis for New Zealand
Olga Pantos
Environmental Science and Research
Microplastics in the environment: implications for the microbial world [PDF, 3MB]
Shahista Nisa
Massey University
Metabarcoding with MinION: Pathogenic Leptospira in Environmental Water samples [PDF, 2 MB]
Infectious diseases and inequality
Michael Maze
University of Otago, Christchurch
Zoonotic infections and inequality: leptospirosis in Tanzania
Jo-Ann Stanton
University of Otago
Reliable sample preparation technology for Point-of-Need applications [PDF, 25MB]
Sandra Hotu
Auckland District Health Board
Stop counting, do something! A decolonising approach to address health inequity for Māori with chronic airways disease
One Health Aotearoa
Nigel French
One Health Aotearoa Co-director
One Health Aotearoa update
Plenary speakers
---
Dr Alison Mather
Research Leader, Quadram Institute, United Kingdom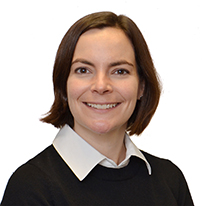 Alison is an epidemiologist who studies the evolution, origins and transmission of bacteria between different host populations, using a combination of approaches from epidemiology, ecology and genomics. Her particular research focus is on bacteria that are resistant to antimicrobial drugs, and in understanding the relative contributions of animals, humans, the environment and food to the overall burden of bacterial disease and antimicrobial resistance.
Alison is a Research Leader at Quadram Institute Bioscience in Norwich, UK and a Food Standards Agency Fellow.
---
Professor Ross Thompson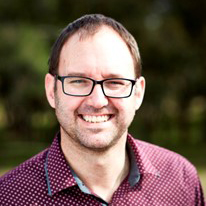 Chair of Water Science, Institute for Applied Ecology, University of Canberra, Australia
Ross is a freshwater ecologist with interests in the study of biodiversity and the restoration of landscapes. His fundamental research is in food web ecology; seeking the rules that determine how natural communities assemble and persist. His applied research addresses the ways in which food webs can be influenced by anthropogenic factors including urbanisation, land clearance, pharmaceutical contamination, river flow diversion and restoration, and invasion. He has an active research program on aquatic biodiversity and ecosystem function in urban and rural landscapes.
Ross has published more than 100 papers, 10 book chapters and more than 200 scientific reports. He sits on the Australian Research Council College of Experts and has recently stepped down from the New Zealand Marsden Panel. His work has strong links to government and industry, and Ross sits on a number of senior technical advisory panels for local, state and federal research programs.
---
Dr Colleen Lau
NHMRC Fellow, Department of Global Health, Research School of Population Health, Australian National University, Australia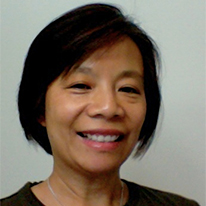 Colleen is a clinician with expertise in travel medicine and tropical medicine. Her research interests include infectious disease epidemiology, emerging infectious diseases, environmental health, spatial epidemiology, travel vaccinations, malaria prophylaxis, tropical medicine, and the impact of global environmental change on infectious diseases.
Colleen has a particular interest in the eco-epidemiology of leptospirosis, and the impact of global environmental change (including climate change, flooding, population growth, urbanisation, agricultural intensification, and biodiversity loss) on the transmission dynamics of this disease. Her work has included eco-epidemiology studies and risk mapping of leptospirosis in American Samoa, Fiji, and Queensland. She was also engaged as a WHO consultant to help develop Fiji's National Guidelines for Diagnosis and Management of Leptospirosis.
Another special research interest is lymphatic filariasis elimination in the Pacific Islands, to determine the most effective strategies for managing the endgame of the global disease elimination program. Colleen is currently leading an operational research project on lymphatic filariasis elimination in Samoa, in collaboration with the Taskforce for Global Health, CDC Atlanta, and the Samoa Ministry of Health.
---
Garth Harmsworth
(Te Arawa, Ngāti Tūwharetoa, Ngāti Raukawa)
Senior Environmental Scientist, Manaaki Whenua-Landcare Research, Palmerston North, New Zealand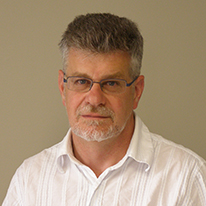 Garth's background is in land resource mapping and assessment, GIS applications and environmental databases, and indigenous values and knowledge research.
Garth is a key researcher in designing and using integrated knowledge systems, frameworks, and models for decision-making, planning and policy, bridging mātauranga Māori and western science, working with Māori communities and organisations, central and local government organisations, building Māori research capability and capacity, and has extensive experience and skills in environmental planning and resource management across Aotearoa-New Zealand and internationally.
Garth has led over 50 Māori/science projects and consultancies, presented over 100 conference and workshop presentations, and authored about 100 refereed publications.
---
OHA Symposium venue
The 4th One Health Aotearoa Symposium was held at:
Nordmeyer Theatre
University of Otago, Wellington
23 Mein Street
Newtown, Wellington
One Health Aotearoa Symposium sponsors
The 4th One Health Aotearoa was proudly sponsored by:
One Health Aotearoa Symposium archives