One Health Aotearoa is developing a programme of research focusing on important infectious diseases issues. Our research outputs will ultimately inform policy makers, allowing for the best decisions to be made for the health and wellbeing for all New Zealanders.
Many human infections are the result of interactions with animals and the environment. We have identified three key research themes to focus on: preventing emerging infectious diseases, ensuring healthy fresh water, and reducing antimicrobial resistance.
Mātauranga Māori is interwoven and underpins all of One Health Aotearoa's research. We recognise the close alignment between Te Ao Māori (the Māori world) and the One Health paradigm.
Our two other research threads also link in with our key research areas, these are looking at mitigating climate change and environmental disruption, and achieving policy change.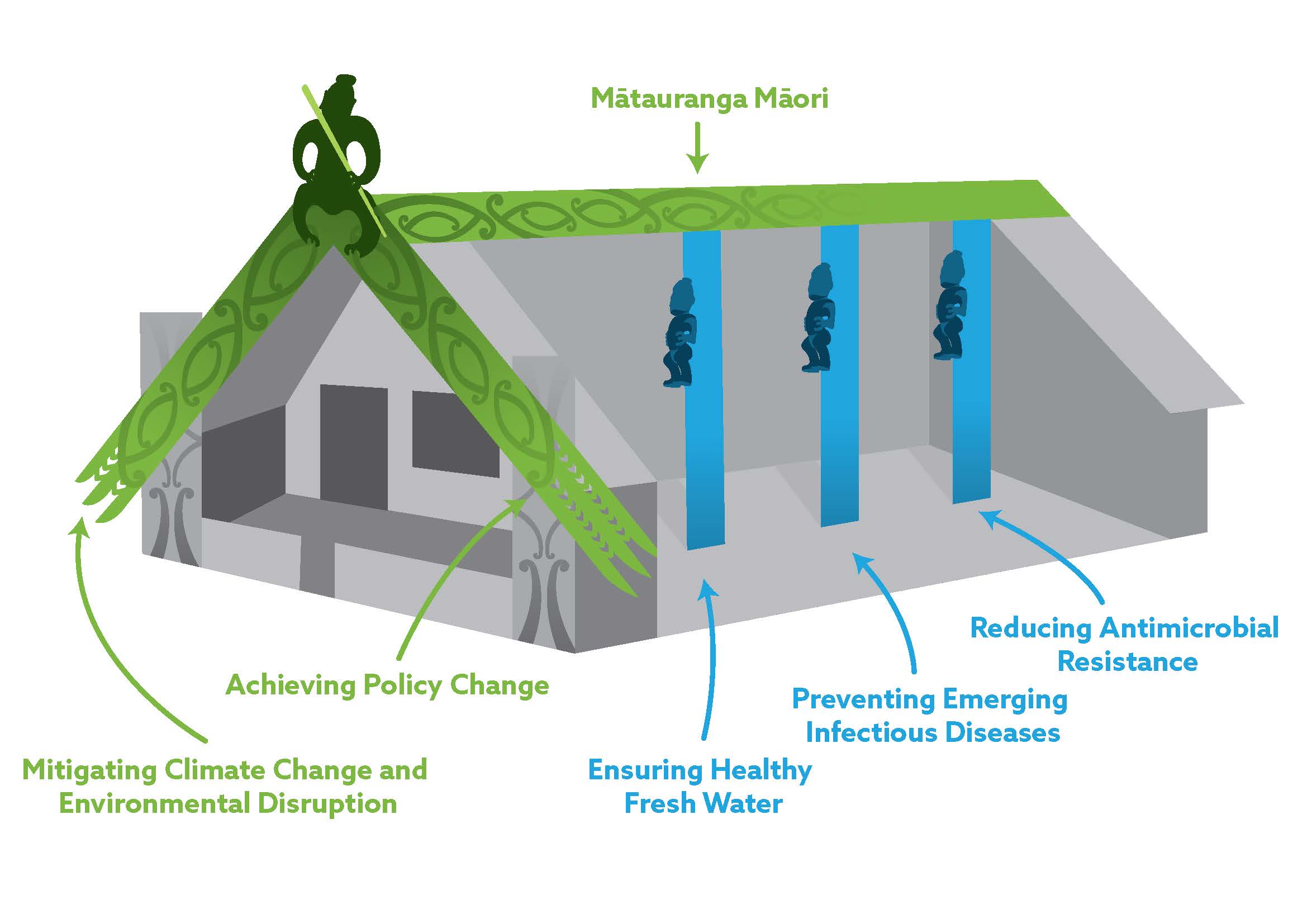 Leptospirosis
Sixty per cent of known human infectious diseases have their source in domestic or wild animals. Leptospirosis is one of the most well-known of these ...
Water quality
Threats to the health of our environment are largely due to human activity. It has become increasingly clear that human and animal diseases are often ...
Legionnaires' disease
Although many human infections are acquired from other humans, many are also the result of human interactions with their environment. Pneumonia caused by ...