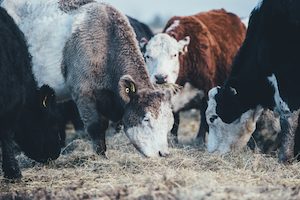 Sixty per cent of known human infectious diseases have their source in domestic or wild animals. Leptospirosis is one of the most well-known of these zoonotic infections.
Despite numerous investigations and control efforts, leptospirosis is still the most important zoonosis in New Zealand. There are around 100 notified cases per year, but the number of illness episodes due to leptospirosis is estimated to be 40-50 times higher. Moreover, the ecology of leptospirosis appears to be undergoing change, possibly driven by more intensive farming systems and subtle climate change.
Clinical disease was common in dairy prior to adoption of vaccination in 1990s. Unvaccinated sheep, beef and deer herds are at risk of clinical disease outbreaks, which in humid periods may manifest with mortality rates up to 20%.
Research news