Postgraduate study opportunities
One Health Aotearoa prioritises career development for young researchers.
Our engagement with international and global One Health networks fosters knowledge sharing, exposure and experience for New Zealand researchers and academics.
We offer opportunities that can build management and leadership skills, development of systems-thinking, and the ability to work in a transdisciplinary environment.
Postgraduate student profiles
Ali Mohammadi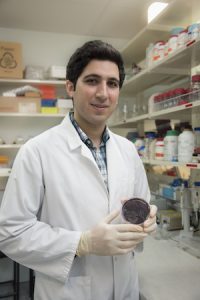 Ali is undertaking his PhD with The Infection Group at the University of Otago, Christchurch. He is supervised by Professor Steve Chambers, David Murdoch and Dr Amy Scott-Thomas. Professors Murdoch and Chambers are regarded as global experts in infectious disease, including having particular expertise in Legionnaires' disease.
Legionnaires' disease is a type of pneumonia, often diagnosed in the elderly, very young and people with weak immune systems. The most common test involves collection of sputum samples which can be difficult. Ali's project is developing a simple test for Legionnaires' disease which could save the elderly and children unnecessary stress and pain. He is working on a breath test to diagnose the disease.
Ali is taking breath samples from pneumonia patients, as well as growing the legionella bacteria in the laboratory with other cells to find out if there are particular metabolites given off by Legionnaires' disease. Identifying metabolites specific to Legionnaires' disease will allow the development of a test which could ultimately speed up diagnosis and mean far less pain and aggravation for patients.
Ali explains that every living organism, including bacteria, produces metabolites. These chemicals or gases are the end product of the organism's metabolism and some can be unique to a particular organism.
One of the things Ali Mohammadi enjoys most about his PhD study are weekly meetings with his whole research group:
"I love the weekly meetings because I am totally involved in the group and get to contribute my suggestions. I feel like I am a real researcher and an important part of the group, not just a technician in the corner of the lab. The meetings, and the general communication and support of our group, means I am learning from lots of people and gaining communication skills for later in my career which is really important."
---
Andrew Springer Browne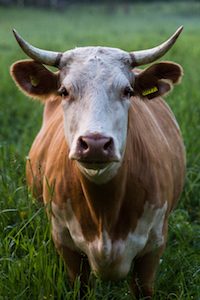 Andrew's doctoral thesis is 'A food chain approach to control of shigatoxigenic E. coli in New Zealand'. His research focuses on improving the methods of detection for seven of the most common shigatoxigenic E. coli (STEC), as well as understanding the risk factors and overall prevalence of STECs in New Zealand. STECs can cause serious and sometimes fatal disease in humans, and cattle are recognized as the main reservoir of the pathogen.
The research is part of a collaborative effort with the Ministry of Primary Industries (MPI) and the meat industry, to protect public health and New Zealand's meat export trade.
Andrew grew up in Southern California, and raising exotic bantam chickens as a kid established my desire to become a veterinarian; "I have a strong interest in wildlife and exotic medicine, emerging infectious disease, and veterinary public health".
---
Leah Toombs-Ruane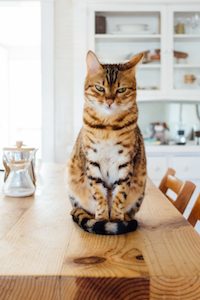 Leah is a PhD candidate investigating multidrug resistant enterobacterial infections in New Zealand. She is particularly looking at family pets as a risk factor.
New Zealanders have a strong affection for household pets, studies show that 68% of households own at least one animal companion. But these animals are also a possible source of multi-drug-resistant bacterial infections, which the World Health Organization has identified as a major threat to human health, with numbers of infections on the rise.
The study, which Leah is assisting with, looks at how households interact with their pets, and how antibiotic use and lifestyle factors may contribute to the spread of drug-resistant bacteria between animals and humans. Researchers will carry out an assessment of the molecular epidemiology, virulence profile, transmissibility, population structure and phylodynamics of ESBL/PMACBL-E isolated from humans and household pets. Read more on Massey's website:
Is your pet making you sick?