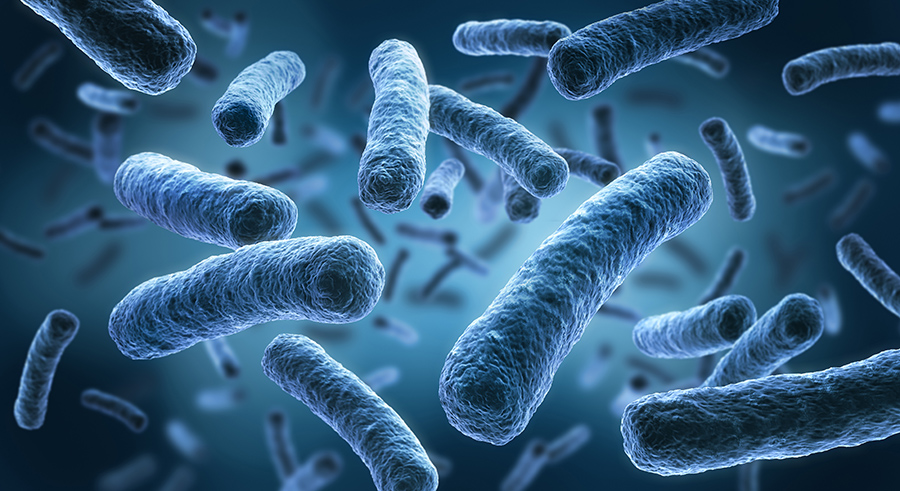 Dr Liping Pang – a science leader in ESR's Groundwater team – is one of just 17 HRC Explorer Grant recipients nationwide. An expert in subsurface microbial transport, Dr Pang has been awarded $150,000 over two years to carry out research that will reduce the risk of water-borne Legionellosis and inform better water systems design. She is the only recipient of the grant who is from a CRI.
Legionellosis or Legionnaire's disease is a sometimes-fatal respiratory illness caused by infection with Legionella, a bacteria found in soil and water. The risk of breathing in the bacteria when using compost is well documented, but it's more often contaminated engineered water systems containing the species Legionella pneumophila that is the source of the outbreak.
Despite this, suitable tools for assessing control measures on Legionella in engineered water systems are lacking, and New Zealand alone records more than 100 cases of the disease every year.
To tackle this, Dr Pang's team tried assessing the mobility and persistence of Legionella bacteria using novel DNA-encapsulated, surface-modified biopolymer microparticles that have similar physiochemical properties to the bacteria – and the early results were promising.
With the Explorer Grant funding, Dr Pang and her team will now validate whether these microparticles are suitable as a model alongside Legionella pneumophila in different types of plumbing materials and biofilms – essentially the goo that forms in drains.
The novel Legionella surrogate is a world-first that can be used in water supply systems because it's made up of biocompatible materials.
"Our approach will reduce the reliance on risky, expensive and labour-intensive Legionella analyses, and it will represent L. pneumophila more accurately than traditional E. coli indicators," says Dr Pang.
Dr Pang's findings will provide safe in-situ validations of control measures to reduce Legionellosis risks, as well as informing better design of water systems – an example of the tangible impact ESR's research is having on the health of New Zealanders.