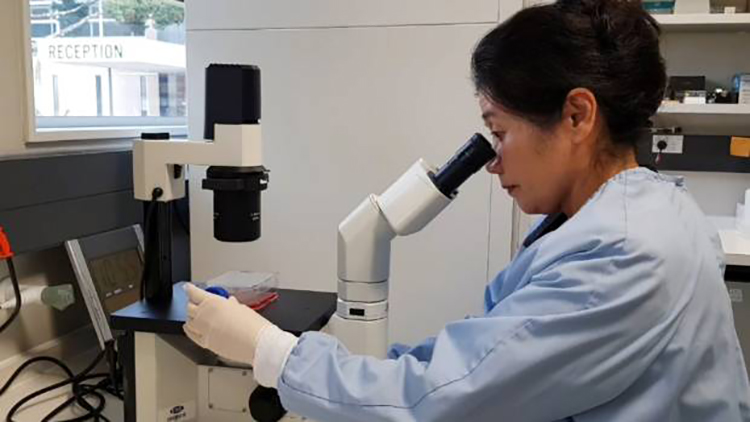 The arrival of the cooler weather means a spike in flu and other winter illnesses, which spells a particularly busy time for our WellKiwis team based at ESR's Wallaceville Science Centre.
This year marks five years since the WellKiwis programme launched, the fourth iteration of SHIVERS (Southern Hemisphere Influenza Vaccine Effectiveness Research) led by Honorary Professor Sue Huang. WellKiwis has shifted from focussing on actively recruiting new participants to retaining those who've already signed-up, while keeping on top of surveillance.
To date more than 2,500 calls made to participants with flu-like symptoms/symptomatic children, and over 1,500 self-swabs collected and returned to the Wallaceville Clinical Virology lab for testing in the last 12 weeks. It's only possible thanks to awesome teamwork between the WellKiwis participants and the WellKiwis study, clinical and laboratory teams.
So what is happening this year? Flu cases are trending upwards, and whereas last year the numbers went up sharply and then dropped down, this year the trend has been for infection rates to go up and down at different plateaux. The A and B flu strains are both still around, as of course is COVID-19, and while overall there's more Influenza A than B, B is not slowing down.
In what is a clear demonstration of the immense popularity of the WellKiwis study, the team is delighted to have surpassed the 1,000 followers on the WellKiwis Facebook page earlier this week. Why not show your support for this amazing Wellington study by following the page too?
A new series of infographics has been developed highlighting key stats from the programme each week, which are being shared online including on the WellKiwis Facebook page. These infographics paint a compelling picture, showing in detail the number of swabs received and the number of flu and COVID-19 infections detected each week.
SHIVERS is often associated with flu and more recently COVID-19, but as the infographics illustrate, it is also playing an important role in identifying a whole host of respiratory illnesses including RSV.
Head to wellkiwis.co.nz to find out more.