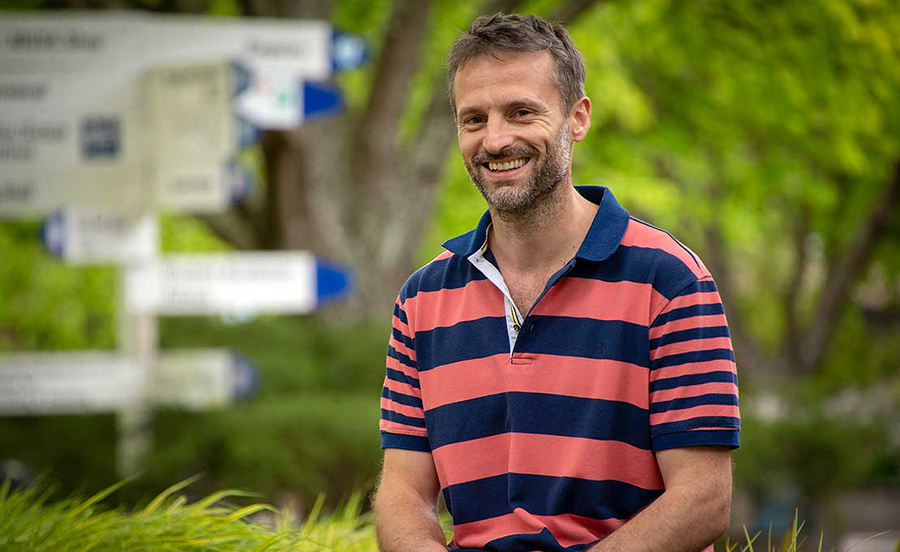 Massey University Professor of Infectious Disease Ecology David Hayman has been selected alongside 25 other international experts to serve on the One Health High-Level Expert Panel to support worldwide organisations address issues of human, animal and ecosystem health.
The World Health Organization, Food and Agriculture Organization, World Organisation for Animal Health, and United Nations Environment Programme (The Partners) have come together to establish the panel to assist them in their support to governments' in the framework of the Partners' One Health collaboration.
Professor Hayman says some of his work over the past 18 months has highlighted to high-level decision makers the evidence for how human, animal and environmental health intersect.
He says it is a progressive step forward from The Partners, as he and many other experts have been making an argument for some time for these organisations work together.
"One of the reasons it's exciting is that we've talked and written about disciplines being in silos and there have been working groups and agreements between those agencies on specific things before, but not between all four of them and not in such a strategic way.
"I'm quite excited to be able to try to connect these major international agencies and get them working together, particularly around the emerging infectious disease area."
His role will involve providing evidence, expertise, and advice to all four of The Partners, so they can take this to their member states, with a view that can create impetus for change.
"The Covid-19 pandemic is really the catalyst for this, but what is important is that we are interested collectively in the intersection between human, domestic animal and environmental health. The focus is on emerging infectious diseases, like coronaviruses and Ebola virus, that impact people, but it's vital to note that those interactions also lead to negative outcomes for wildlife and domestic animals, and they have similar drivers. These are the areas that we're going be providing advice on."
Another part of the role will consist of the panelist members being available for The Partners to come to with questions and queries to which they will provide science-based advice in technical areas.
The panel has been created for a mandate for two years.