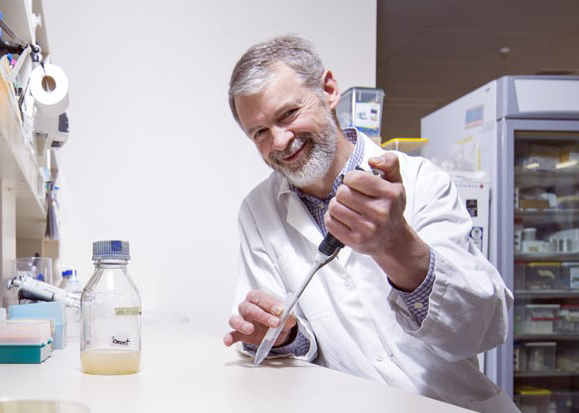 We are delighted to announce that Professor Iain Lamont has been appointed as the new One Health Aotearoa Co-director, joining Professor Nigel French at the helm of OHA.
Iain is based in the Department of Biochemistry at the University of Otago and has been a member of OHA since it was started in 2013. He has provided major contributions to the work of the Centre and the organisation of the annual symposium, and has been a valued member of the OHA Management Group since 2017.
Iain's research has a strong One Health focus. He has made important contributions to our understanding of how bacteria resist antibiotics and cause infectious disease, with a focus on pathogenic Pseudomonas bacteria. These organisms have a widespread distribution in the environment, and cause severe disease in both humans and animals.
Within One Health Aotearoa, Iain and his team have a specific interest in understanding the mechanisms and spread of antibiotic resistance in bacteria, and ways to minimise the development of antibiotic resistance.
"We are very fortunate to have Iain appointed as Co-Director and look forward working with him in his new role," says Co-director Professor Nigel French from Massey University.
Iain predeccesor, Professor David Murdoch has taken up the prestigious role of Vice-Chancellor of the University of Otago.