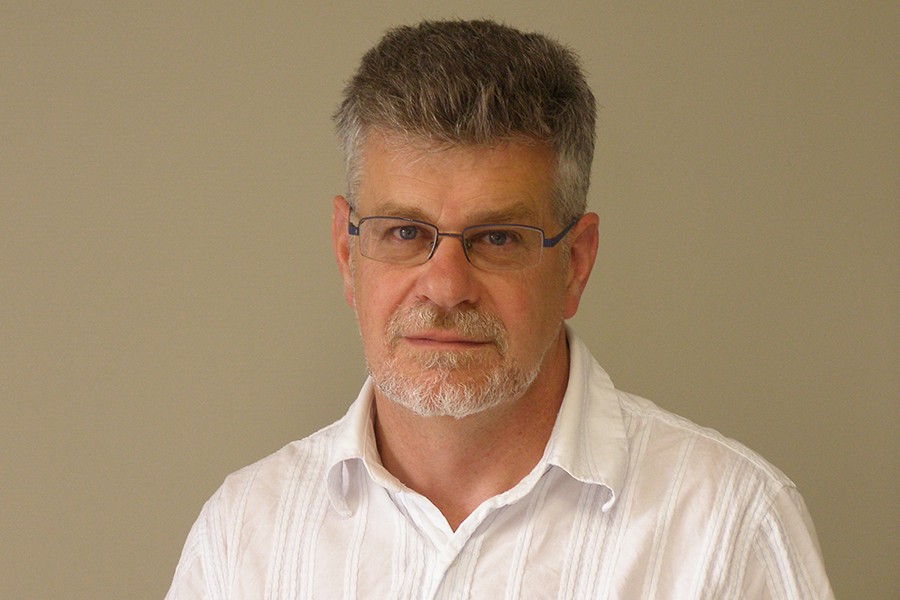 OHA Investigator Garth Harmsworth and OHA International Advisory Group member Professor Helen Moewaka Barnes have both been elected to the Academy of the Royal Society Te Apārangi as Ngā Ahurei a Te Apārangi Fellows.
Being made a Fellow is an honour that recognises distinction in research, scholarship or the advancement of knowledge at the highest international standards. Fellows can use the post-nominal 'FRSNZ' after their name to indicate this honour.
They will be formally inducted at an event in Wellington on 29 April.
Garth Harmsworth
Te Arawa, Ngāti Tūwharetoa, Ngāti Raukawa, Principal Māori Researcher at Manaaki Whenua – Landcare Research
With 37 years of research leadership, Garth Harmsworth (Te Arawa, Ngāti Tūwharetoa, Ngāti Raukawa) is renowned for his work building Māori research capability nationally, and advancing mātauranga-based kaupapa Māori and collaborative research practice. Garth's research has directly unlocked the potential of Māori land, ensuring culturally relevant approaches and information-systems to support legislation, policy and statistics, and improve land management across Aotearoa. He engages with Māori landowners, organisations, iwi/hapū and government to bridge Western science and mātauranga Māori, while always ensuring the benefits of a te ao Māori worldview are captured. Throughout his research career, he has integrated Māori values for the natural environment into resource management decision-making, developed culturally appropriate indicators that reflect Māori land and freshwater values, and has advanced collaborative and kaupapa Māori research. His knowledge and understanding of catchment management from the tangata whenua has been ground-breaking in establishing sustainable development approaches. He has brought a te ao Māori perspective to a conventionally 'biophysical' science discipline, which now serves as a best practice guide for future land use within Aoteaora and across the globe.
Professor Helen Moewaka Barnes
Te Kapotai, Ngāpuhi-nui-tonu, Director of Whāriki and Co-director of the SHORE and Whariki Research Centre
Professor Helen Moewaka Barnes (Te Kapotai, Ngāpuhi-nui-tonu) has had a significant international impact in the field of Indigenous peoples' health and wellbeing. Her work is at the forefront of creating new knowledge in the determinants of health, wellbeing and mātauranga Māori, particularly in human and environmental relationships.  She co-founded the Whāriki Research Group and has worked tirelessly with allied researchers to shift the research surrounding Māori health to focus on rangatiratanga and hauora rather than what makes them sick. These ideas about Māori advancement rather than development are now widely taken up.  She engages with community partners, colleagues and students to build research programmes that emphasise and work with community based mātauranga to determine local to global actions. Throughout her research career, she has made immense contributions to the development of mātauranga Māori, with innovations such as Te Huihuinga, a hui-based methodology, and A Wairua Approach, a methodology for explicitly including wairua as part of the research frame. She has tackled significant issues to Māori communities such as environmental degradation, the importance of spirituality, alcohol harm, and racism. Throughout her research career, Helen has demonstrated strong leadership and sustained contribution to advancing mātauranga in social research.