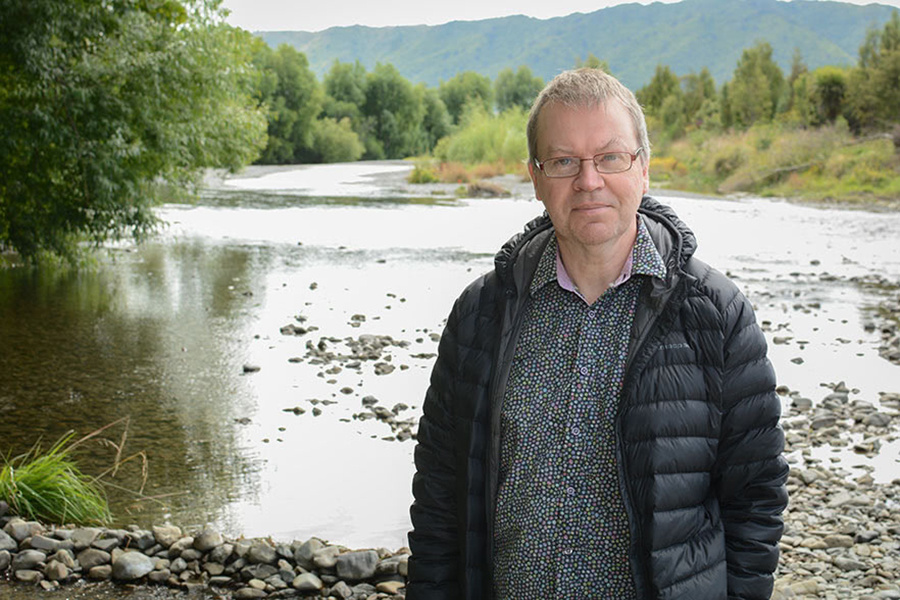 A $1.2 million Health Research Council funded research project at the University of Otago, Wellington will study the effect of climate change on patterns of heavy rainfall and drought in New Zealand and its impact on the health of our drinking water.
The three-year project, led by OHA investigator Associate Professor Simon Hales from the Health, Environment and Infection Research Unit, builds on overseas evidence linking extreme weather events to the contamination of drinking water, particularly in rural areas reliant on groundwater.
Hales says the way extreme rainfall can cause a gastro outbreak is well understood.
"Contaminants from animal faeces can build up on land during a drought and are then washed into sources of drinking water, such as ponds, rivers and lakes, in heavy rainfall that follows."
The study follows a major campylobacter outbreak in Havelock North in 2016 when 5,500 of the town's 14,000 residents fell ill after their drinking water supply was contaminated with sheep faeces.
If the research team can develop a statistical model showing a connection between heavy rainfall and an increased risk of gastrointestinal disease they could create national maps of community vulnerability, he says.
"It might be that in some locations we can show that heavy rainfall above a certain amount is associated with an increase in disease notifications or possibly prescriptions for gastroenteritis, so that could be used to change the way water treatment is managed.
"Part of the motivation is to alert society to the risks of climate change and to encourage countries to take these risks more seriously."