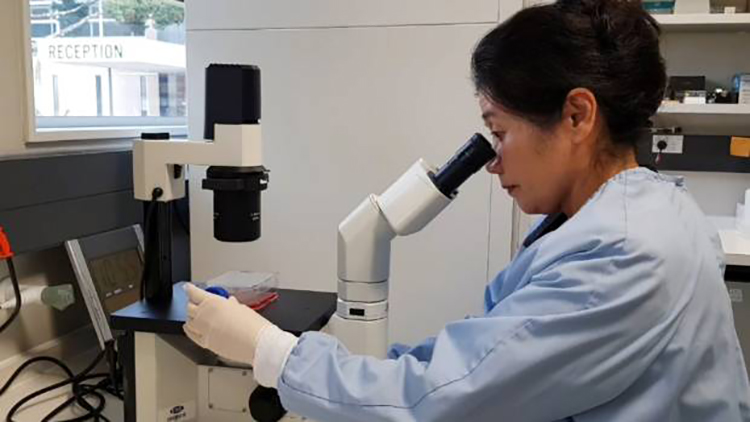 New Zealand children will play an important role in the next major global research on human immunity to influenza. This country and ESR have been selected by the US National Institutes of Health (NIH) for a US$3 million research project on how first exposure to flu viruses shapes immunity to flu throughout life.
ESR Chief Executive Dr Keith McLea says the multi-year research award to New Zealand reflects strong global recognition of ESR-led influenza research programmes to date and of this country's excellent health infrastructure. The research, conducted by an ESR-led team of scientists and health practitioners, will involve 600 children over their first seven years of life.
"New Zealand and key components of our ESR-led influenza research programme will be supporting the NIH and other scientists in this field internationally as together we take the next major step towards a universal flu vaccine that will ultimately save millions of lives around the world," Dr McLea says.
"ESR has made a significant contribution to influenza research under the SHIVERS programme, or Southern Hemisphere Influenza and Vaccine Effectiveness Research and Surveillance," Dr McLea says. "Now we're taking SHIVERS forward with research into how a person's first exposure to flu viruses and vaccines leaves an 'imprint' on their immune system. There are huge implications for the design of a more broadly-reactive and longer-lasting vaccine."
The New Zealand project – to be known as the WellKiwis Study, the third in SHIVERS project family (SHIVERS-3) – is being led by Dr Sue Huang of ESR and a team based at ESR's National Centre for Biosecurity and Infectious Diseases.  It is multi-agency and multi-disciplinary collaboration, including ESR, the Capital Coast and Hutt Valley District Health Boards, the Universities of Auckland and Otago, and leading maternity carers in the Wellington region.
The WellKiwis is an observational study and the study team will enrol 600 children in the Wellington, Hutt Valley and Porirua areas and monitor their flu-like illness for seven years. The study team will collect nasal swabs and blood samples from these children to understand their immune responses to influenza virus or vaccine.
Dr Huang says the researchers' focus is to understand how first exposure to flu viruses "imprints" the immune system and its response to subsequent exposures.  "Unravelling the codes of this childhood imprinting may allow us to identify those factors which are critical to immune protection. These insights will help us to develop more broadly and durable vaccines that protect us against multiple strains including new strains causing pandemic illness in populations. We are looking for a universal vaccine that can be administered much less frequently, perhaps once in three to five years or even longer."
ESR will receive the US$3 million in grant funding for the WellKiwis Study from the NIH between 2019 and 2026. The Crown Research Institute has a long history of influenza research and received earlier funding from the US Centre for Disease Control for its leadership in New Zealand of SHIVERS-1 during 2012-2017, and then funding from NIH for the SHIVERS-II international research programmes during 2018 and 2019.
By participating in the WellKiwis Study, 600 New Zealand children will be one of three groups in the next major international programme: The other children will be in Los Angeles and Managua, the capital of Nicaragua.  The international collaboration is being led by St Jude Children's Research Hospital in Memphis, Tennessee with 12 other research centres in the US, New Zealand, Australia and Nicaragua.
"I am absolutely thrilled to receive this award. I am really looking forward to continuing our productive international and national collaboration for this very important study," says Dr Huang. ESR will begin recruiting of an initial group of 200 new-born babies and their birth mothers for the WellKiwis Study from 1 October 2019, with more information available closer to that date.