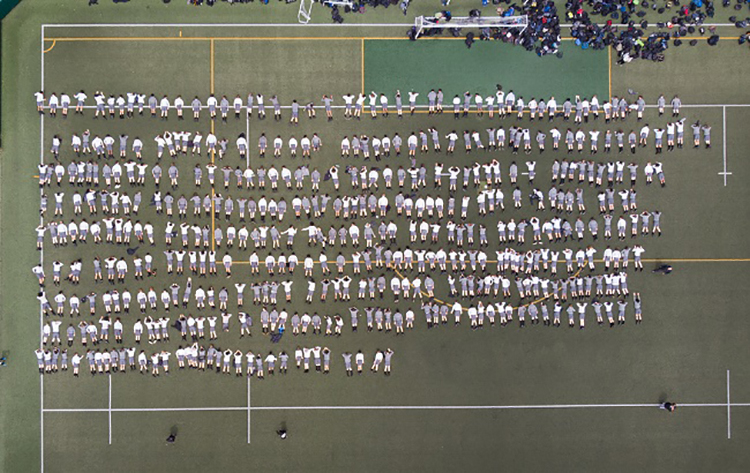 Professors from the Department of Public Health at the University of Otago, Wellington are calling on the government to set up a research fund to help prevent pandemics and increase New Zealand's preparedness to deal with such disasters.
Professors Michael Baker and Nick Wilson are the co-authors of a study reviewing the 1918 pandemic, which is published in the New Zealand Medical Journal today. The study examines what we know about the impact of the pandemic in this country, but also aspects which have previously been ignored, such as the marked decline in the number of births the following year.
Professor Baker says a research fund would be a fitting "living memorial" for the victims of the flu pandemic – including health workers and community volunteers.
The pandemic struck in October 1918, just weeks before the end of the First World War and continued through November and December.
An estimated 9,000 New Zealanders died of flu over the course of just eight weeks, equivalent to losing 37,000 New Zealanders as a proportion of today's population.
"It is important not to let this anniversary pass without remembering the terrible impact this pandemic had on the country – an event that was over-shadowed at the time by the First World War," Professor Baker says.
At the peak of the pandemic, an estimated 440 people died in a single day, equivalent to 1,820 deaths in today's numbers.
That large death toll is graphically illustrated by a photo taken at Wellington College of 440 Year 9 and 10 students lying down on a school sports field.
"As researchers we are regularly quoting figures of people who become ill and die, but most of us have trouble even conceiving of these sorts of numbers," Professor Baker says.
Professor Wilson says New Zealand continues to face major threats, both from familiar diseases like pandemic flu, and from novel pathogens, which may be developed through new techniques, such as gene editing.
"If pandemic influenza arrived tomorrow it would be impossible to stop it spreading within New Zealand and it could be as lethal, or even more lethal, than it was in 1918.
"Other novel emerging infectious diseases, such as severe acute respiratory syndrome (SARS), a severe form of pneumonia, are an ongoing threat. Advances in synthetic biology, such as new gene editing tools, raise the potential for production of novel pathogens, which could be released accidentally or deliberately as bioterrorist weapons or weapons of war."
Professor Wilson says a pandemic research fund could be administered by the Health Research Council or the Royal Society Te Apārangi, with funding on a similar scale to that allocated to the government's National Science Challenges.
Previous research from the University's Department of Public Health published in the Australian and New Zealand Journal of Public Health earlier this year found that closing New Zealand's border could be the best option in an extreme pandemic.
Professor Baker says New Zealand needs to develop a better plan for "worst-case scenarios".
"Completely closing the border to prevent the entry of a pandemic would make sense from both a health and economic perspective if the disease was as severe as influenza in 1918."