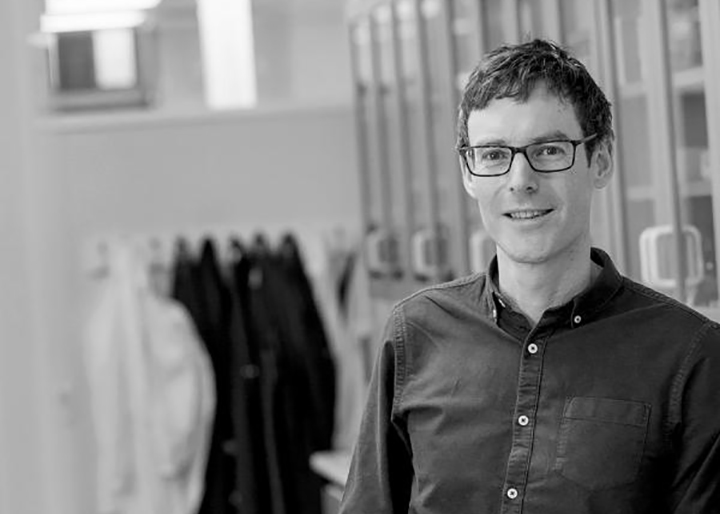 Associate Professor Peter Fineran, a molecular microbiologist at the University of Otago, has been awarded the United Kingdom Microbiology Society's 2019 Fleming Prize.
The prize is awarded to an early career researcher who has achieved an outstanding research record and is named after Nobel Prize winning scientist, Sir Alexander Fleming.
Dr Fineran, Department of Microbiology and Immunology, undertook his PhD and post-doctoral training at the University of Cambridge, UK, and says he is delighted and honoured to receive the Fleming Prize.
He credits the recognition to the team he works alongside and others he collaborates with.
"Research is such a team effort, so I want to acknowledge many talented lab members and collaborators, past and present."
Dr Fineran's research aims to understand the interactions between mobile genetic elements, such as bacteriophages and plasmids, and their bacterial hosts. His main focus is on bacterial defence mechanisms, particularly the CRISPR-Cas adaptive immune systems and innate abortive infection/toxin-antitoxin systems.
When he started his research career the field was relatively new; these days, dozens of research papers are published daily. CRISPR-Cas research is now being translated into biotechnological tools that are beginning to have widespread impacts in the healthcare and agricultural sectors, among others.
He says the work being done at the University of Otago is world-class and is making an important contribution to the field.
Dr Fineran will be awarded the Fleming Prize at the Microbiology Society's annual conference in April 2019 in Belfast, Northern Ireland, where he will also present a lecture.