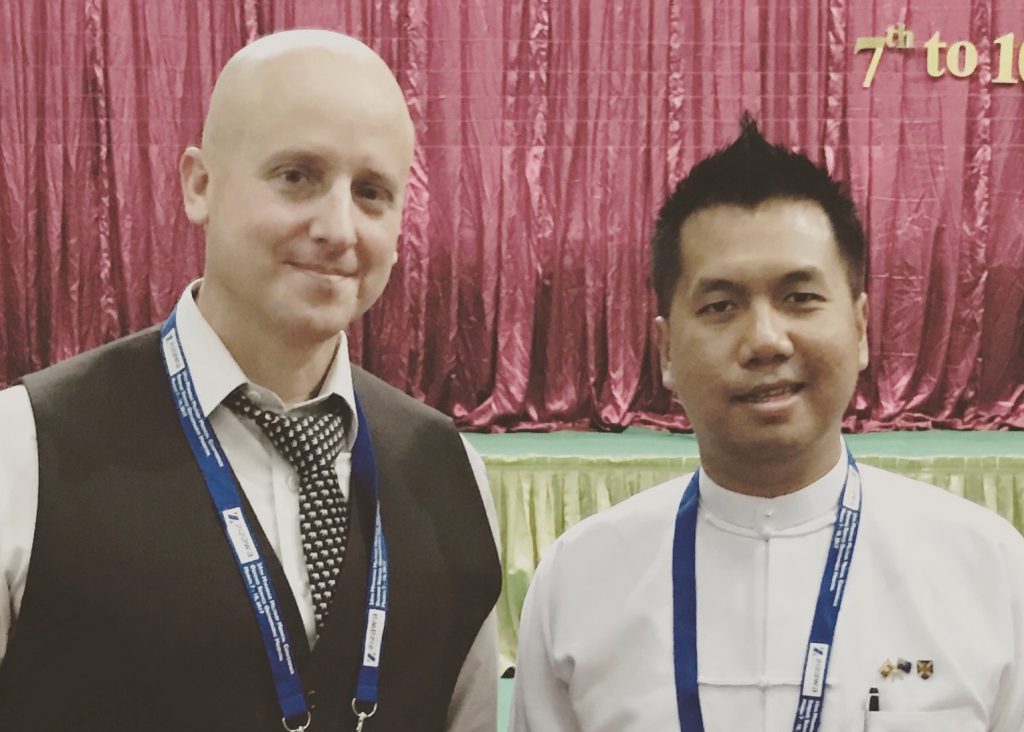 Two One Health Aotearoa members from the University of Otago's Webster Centre for Infectious Diseases have made successful HRC and Marsden funding bids.
Sir Charles Hercus Health Research Fellowship – Dr Htin Lin Aung
Dr Htin Lin Aung has been awarded the prestigious Sir Charles Hercus Health Research Fellowship in the latest Health Research Council (HRC) funding announcement.
The $500,000 grant will enable him to continue his research into "combating tuberculosis at local and international front lines".
Dr Aung's research aims to develop 'next-generation sequencing technology as a molecular weapon" and aimed to develop rapid molecular diagnostic tools to reduce the emergence and spread of drug-resistant Tb.
Marsden Fund – Dr Bruce Russell
Dr Bruce Russell has received $960,000 from the latest Marsden Fund annual round to unravel the molecular basis for vivax malaria's unhealthy attraction to human reticulocytes.
Plasmodium vivax (Pv) is the most widely distributed and difficult to cure form of human malaria. Pv is certainly the most important cause of malaria in the Asia Pacific region.
Difficulties in diagnosis, treating the dormant liver stage and the recent spread of drug resistant Pv have provided impetus for vaccine development against vivax malaria. The ability of Pv to cause disease is dependent on invasion of immature red blood cells (reticulocytes). How Pv identifies and invades reticulocytes remains unknown.
Dr Russell aims to identify the specific blood cell receptors and corresponding parasite proteins used to invade human reticulocytes. To do this, a proteomic shortlist of reticulocyte receptors will be targeted by neutralizing antibodies/knockdowns in Pv invasion assays. The identification of the reticulocyte specific receptors and corresponding ligands will aid in the development of vaccines against vivax malaria.