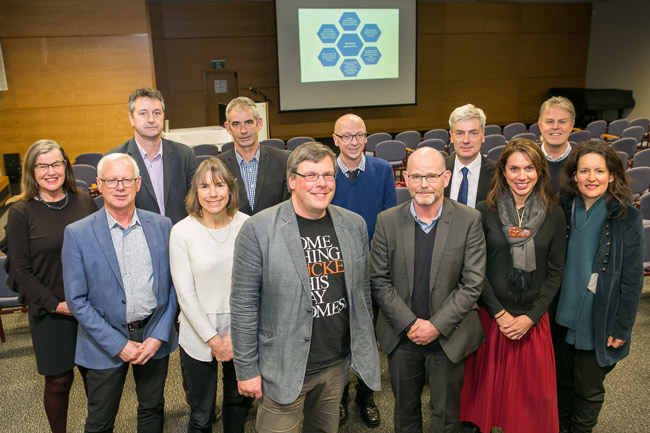 The University of Otago formally launched its reconfigured line-up of 12 flagship research centres, including One Health Aotearoa, this week at an event during which each centre concisely showcased its often world-leading activities.
The reconfiguration of the centres took place after a rigorous evaluation process that confirmed the breadth and excellence of research that will be undertaken by these centres. One Health Aotearoa is one of two new research centres.
Co-director Professor Nigel French presented for three minutes with the aid of three slides.
Through this formal recognition and accompanying financial support, the University signals these centres as significant groupings that have achieved international recognition of excellence in their particular area of research.
The University considers the support of its flagship research centres and research themes is an important way of ensuring the internationally outstanding work of its researchers, across a wide range disciplines, is encouraged and nurtured.
Photo: Sharron Bennett